The beginning of all itinerary planning is deciding where to go. So is it cheaper to go to Hawaii or Alaska? An obvious question when you are trying to choose your destination!
But there is so much more that needs to go into your decision!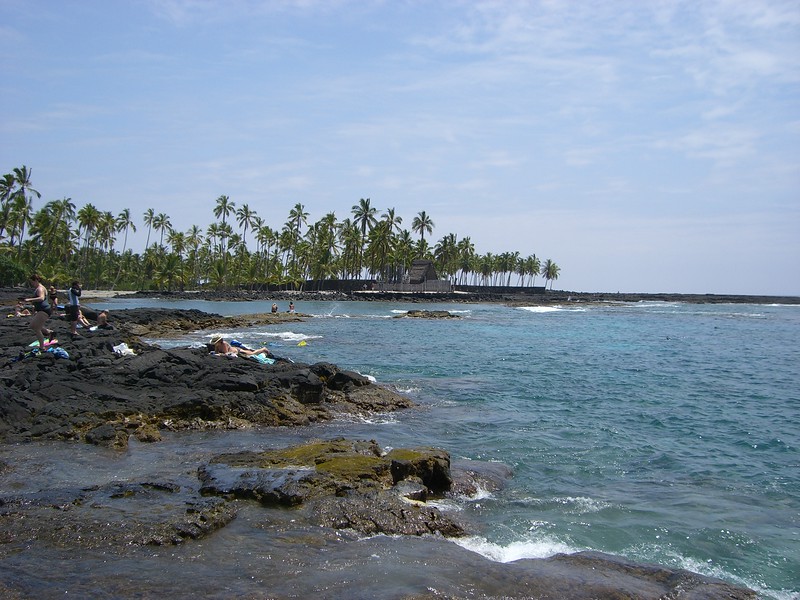 Our Hawaii and Alaska Travel Experiences
We always feel like it's useful for you to know where we're coming from with our answers – so let's start there.
I visited Oahu as a teenager and later lived there for a semester of college at University of Hawaii at Manoa – and Mr. came to visit me while I was at school.
I rented a condo in Maui with 3 friends for a month during the summer after graduating from high school. How did my parents allow us to go alone? But they did and we were very responsible!
We also visited the Big Island (Kona) on a big family trip with a 2 year old and 6 year old (plus grandparents and family). Plus, I visited another time when I was a teenager.
Stayed in Kauai (Poipu) for 10 days on another big family trip with a 9 month old and 4 year old (plus grandparents and family).
Flew to Alaska for a DIY eighteen day trip with our family of 4 – where we concentrated our stay in the Southcentral and Interior regions (Anchorage, Seward, Homer, Denali & Fairbanks).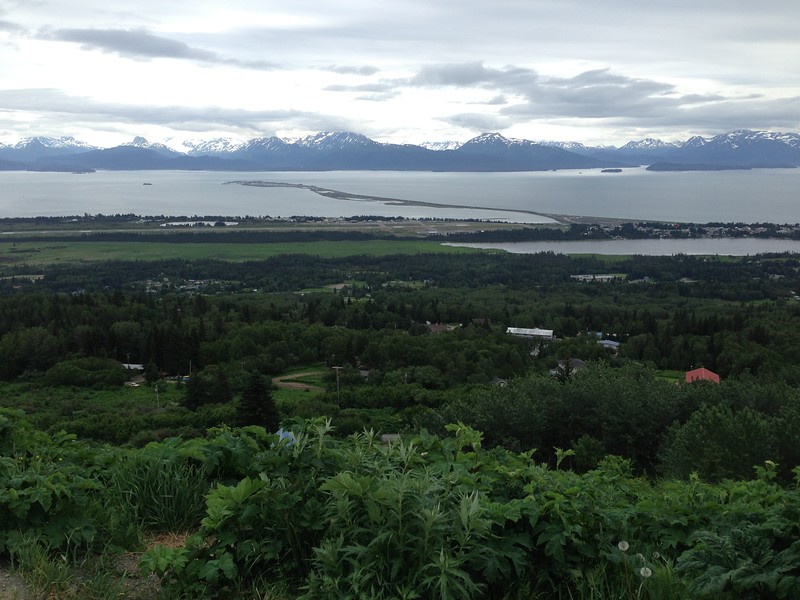 Main Tourism Websites for Alaska and Hawai:
Start with Pricing Hawaii and Alaska Flights
So, I come from the biased viewpoint of living in Southern California with access to airports that regularly travel to both destinations. At the time of my writing this, a good deal to Honolulu will set you back about $500 and a good price on a flight to Anchorage would be around $325. The year we travelled to Alaska, flights to Hawaii were costing $800-$1000 per person. So our $300-ish flight to Alaska was the clear choice.
So I'd start with researching flights and if there is a clear choice based on cost, go with whichever is cheaper. If you are bringing your family along, the costs can add up quickly. We would have had to spend $4000 just for flights for a Hawaii trip vs. our $1200 for our Alaska trip. If it was just us as a couple it would have been $2000 vs. $600. It made more sense for us to roll those dollars into the actual trip than blow it on airfare.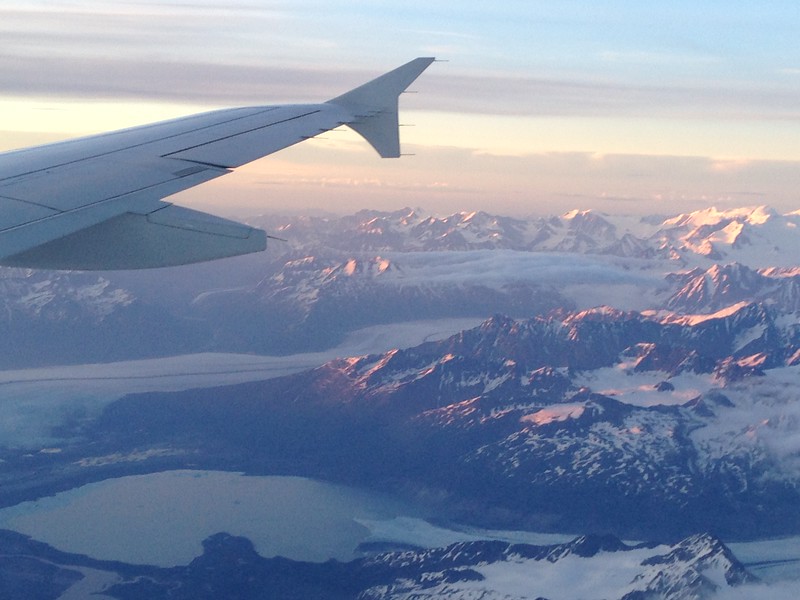 Watch Those Car Rental Costs!
Sometimes they can add up to MORE than the airfare — especially if you are getting an airfare deal or you need a bigger car for traveling with more than just the two of you. Before you actually book your plane flight, check on rental car prices for the dates you've chosen. The prices fluctuate depending on the demand and how far out you book, so you'll really want to know your dates.
For the purpose of writing up this post, I checked a top rental car company for a 4 person car to be reserved 2 months from now. The Alaska rental car estimate for one week cost almost 2x as much as the Hawaii car. When we went to Alaska, we ended up with a 4×4 truck, even though we originally booked an economy car! The rental car agency said they have a smaller inventory of cars than trucks. So we got our truck for the same price as a car.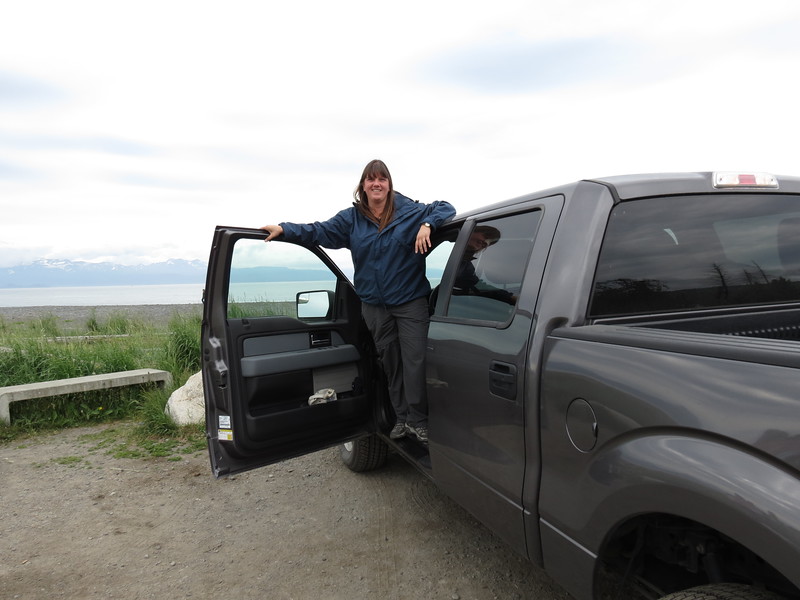 To Package or Not to Package? To Cruise or Not to Cruise?
I have no experience buying into packages or cruises. We are DIY all the way, because I'm a control freak and love the trip planning part of our travel. I do know that we sometimes go places and do some of the activities that are scheduled on the cruises or tours, but we just do them on our own time when there aren't crowds. I can think of a number of attractions in Seward, Alaska that we hit when there weren't tour buses full of people competing for the space. However, I acknowledge that there are some places where it's simply not practical to go without taking a cruise – like Juneau or some of the southern Alaska destinations that are only reachable by sea. In that case, I'd still probably opt for a ferry over a cruise. (I know, I'm weird!)
Go ahead and research your options. Just be wary of EXTRA costs that get tacked on to the base rate. Try to figure what it would cost to go on your own and break down the package prices to compare. For a less traditional and more nature-focused cruise — I'd research Uncruise Adventures, but just be ready to pay a premium. This will definitely not make things "cheaper" but it will be an unforgettable experience.
Pros and Cons of Hawaii or Alaska Beyond Budget
There is a feel to each of these places.
You go to Hawaii to relax and basically spend time at the pool or the beach. For us, we'd alternate exploring days where we'd go out and hike or see the sights with lazy days at our rental.
But, in Alaska, you need to bring your spirit of adventure and discovery. We did not spend much time at our places of lodging – because we were always out exploring. The scale of Alaska is astounding — so it takes a while to get to places and it can feel quite remote and you can end up in places where there are no services or even no other tourists. Coming from an area like Southern California where it's super high density, you get accustomed to a different sense of distance.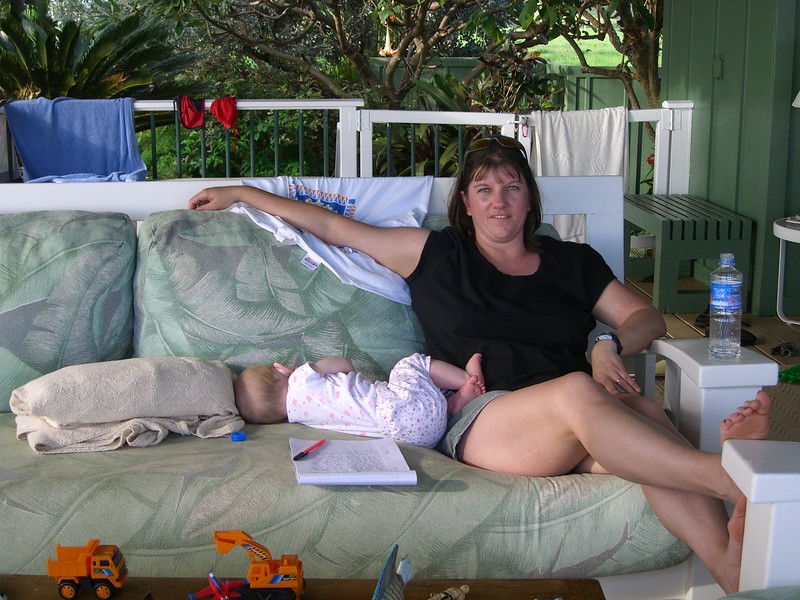 Groceries & Restaurants
Hawaii – fresh tropical fruit and fresh fish abound, lots of takeout and small bites that aren't too expensive, imported items are expensive at the grocery store, and grocery stores might not have as much variety as stores in Southern California. Shave ice was a favorite treat. Local food and ingredients like taro, Spam, musubi, loco moco + tropical cocktails.
Alaska – quality of fresh produce at grocery stores didn't compare well to Southern California (we're spoiled!) and the food at the grocery stores was really expensive. It was not a foodie trip. EXCEPT for salmon and fish, in general! We had some of the best clam chowder anywhere. We did love the salmon and usually didn't have to spend as much as we do at home. We mostly ate to get by and figured out that splitting pizza and sharing a salad was the least expensive option when eating out.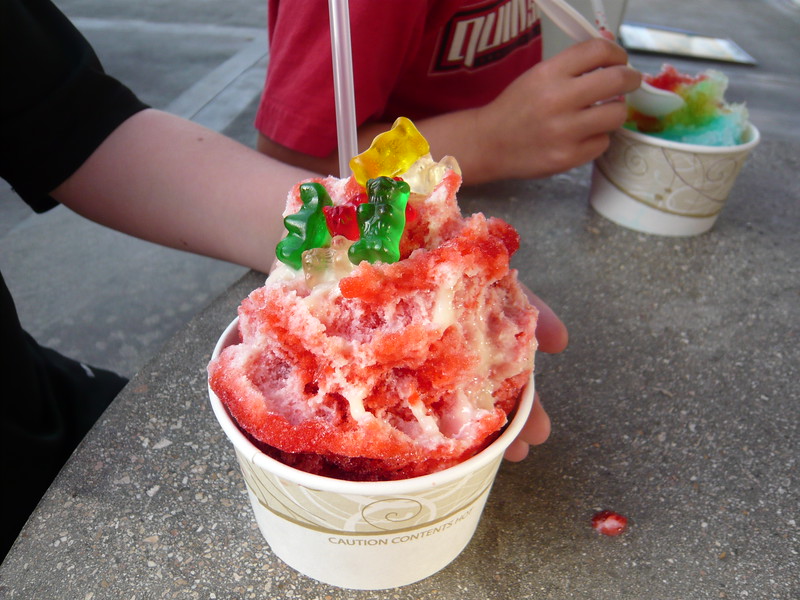 Hazards & Irritants
Hawaii – sunburn, water safety, crowds/tourists (yes, I realize the irony here), hurricanes/flooding, lightning, volcanic activity & weather impacts like "vog" (although there is lots of warning)
Alaska – moose, bears, devil's club – a plant you don't want to accidentally touch, sunburn in the snow and on the water, mosquitoes (need to wear pest repellent), extreme weather/flooding depending on the time of year, extreme tides, mudflats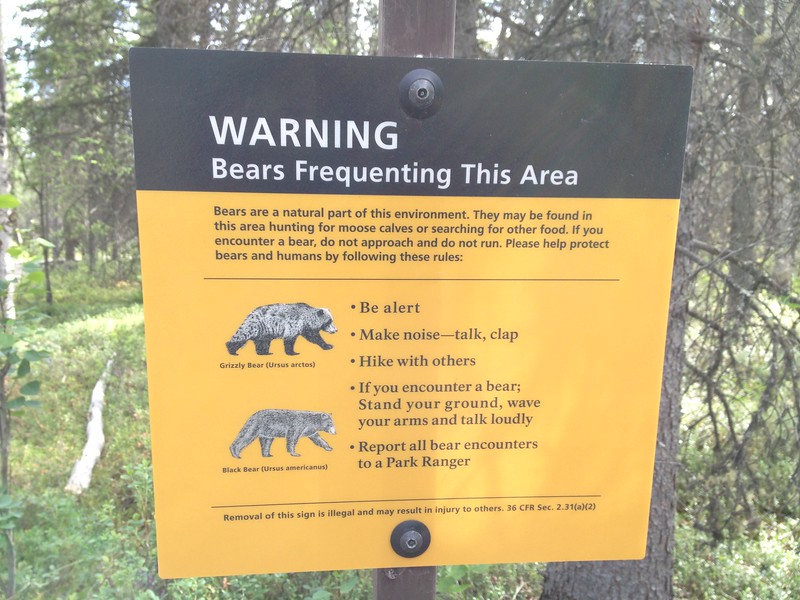 Fuel Costs
Hawaii – you might need a car to explore, but you won't put too many miles on it
Alaska – drive longer distances and fuel costs will add up
Lodging Costs
Hawaii – more luxurious/expensive than Alaska but also more contemporary. There are options for affordable condos and long-term stays. Outdoor amenities included and proximity to beaches and attractions directly from your hotel room or condo. Restaurants and stores are often within walking distance.
Alaska – reasonable prices, but the all the lodging felt like national park standards (very basic and often outdated), your lodging serves as a base camp for setting out on day trip adventures far away from your hotel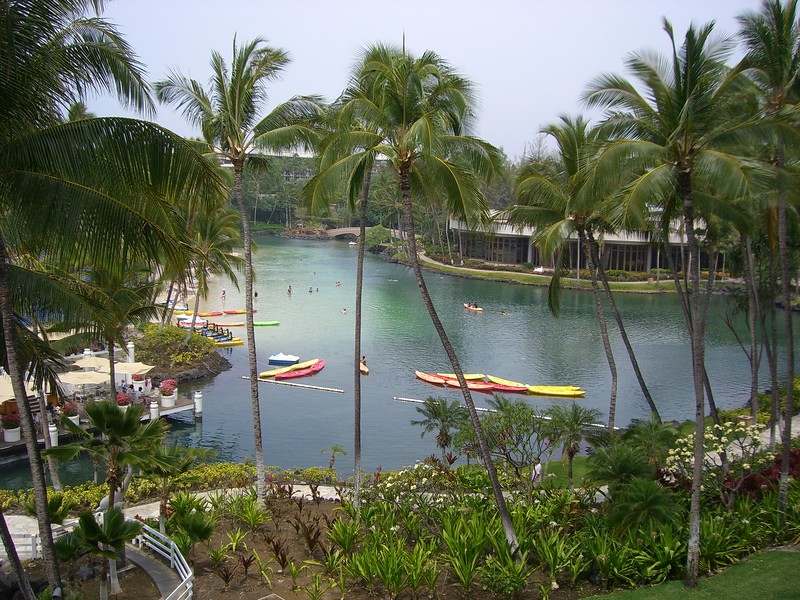 Gear Costs
Hawaii (closest state to equator) – bathing suit & cover up & suntan lotion — costlier items would be snorkel or scuba gear (which is also available for rental)
Alaska (closest state to the Arctic Circle) – be prepared for all weather, pest repellent, bear spray, backpacks, hiking shoes, long pants, rain coats
Free Activities
Hawaii – hiking, beaches, snorkeling, surfing, staying in a beautiful destination with nice weather
Alaska – hiking, wonder & awe at all the surroundings, taking in the views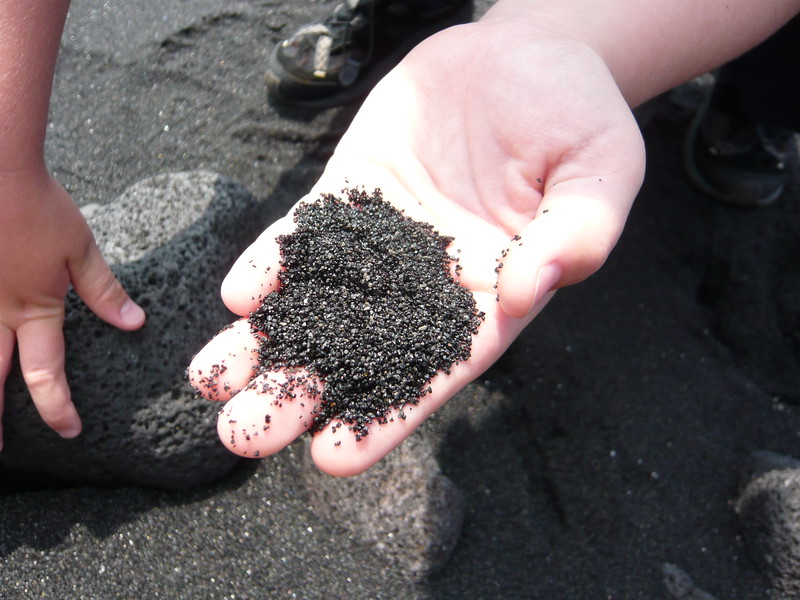 Worthwhile Splurges & Moments of Wonder
Hawaii – Parasailing, fancy hotels, snorkeling/sunset cruises, swimming with sea turtles (honu), humpback whale watching from shore
Alaska – Glacier Cruise, Alaska Railroad, spotting moose/bears/bald eagles/sea otters in the wild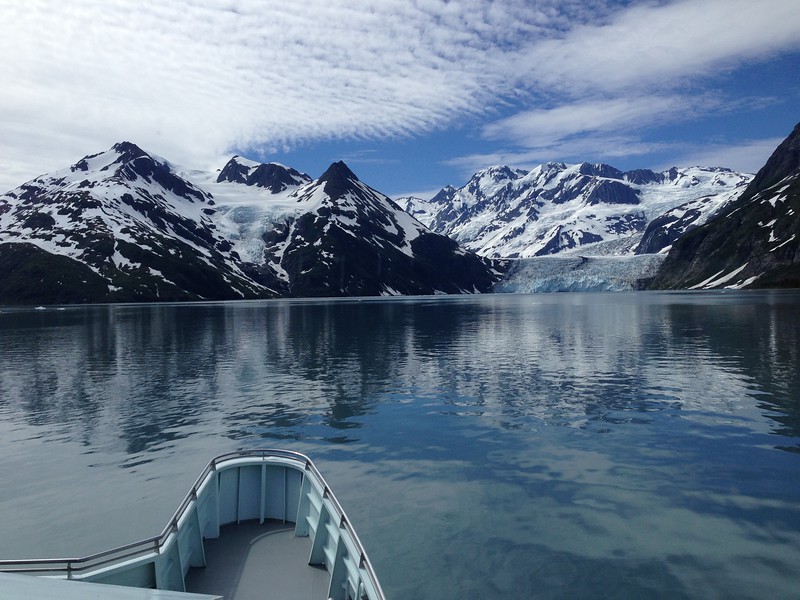 Is It Cheaper to Go to Hawaii or Alaska?
The question really is — where do you WANT to go? If this is your first trip to either place — I'd say GO TO HAWAII. Personally, I think YOU need a good vacation and it's an awesome place that everyone should experience. Go! Relax. The only thing that might hold you back is those darn airline ticket costs. As long as flights stay reasonable, you should go. Rental cars, food, fuel and gear costs will probably be lower than a trip to Alaska — but only if the airfare stays relatively low. The lodging might be more, but it will be worth it.
But if you're not into Mai Tai's and want to see unmatched beauty in remote places, then go to Alaska! The airfare is cheaper (for now) and if you already like all that hiking and outdoors stuff, then you probably already own all the gear. Roughing it a little doesn't matter that much to you. Heck, you can eat your fruit out of a can!